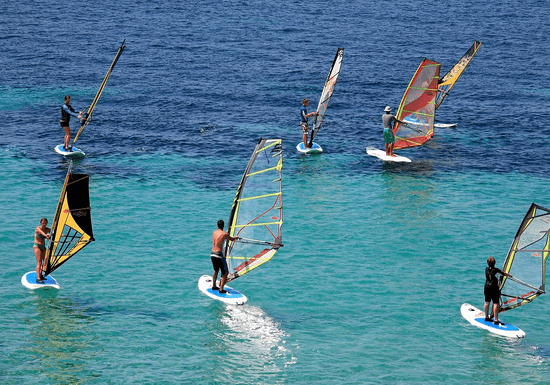 Description:
Are you looking for a jump start into windsurfing? In this RYA certified complete beginners course, you will be part of a small group and taught the basics of windsurfing by absolute professionals. Since day one, you will be in the water and practice on a wide-style board with lightweight sails and learn the essentials of windsurfing, including up and down wind turns, rigging and understanding the weather.
Materials:
* Please bring a towel and clothes which are comfortable to wear when wet
* All other materials, equipment, and safety gear will be provided
Cancellation Policy:
48 hours prior to course start with full refund
Age Requirements:
16 and older
Additional Info:
* Upon completion, you will receive the Royal Yachting Association (RYA) certificate of competence
* Weekday sessions can be arranged upon request
* Course booking includes complimentary access to the watersports center (30 min prior and 60 min after each session)
Location:
Jebel Ali Golf Resort & Spa
Watercooled Watersports Center
Jebel Ali
Dubai
Reviews
Andreia Lungulescu
Tue, 14 May 2019, 12:02PM
Victor Hurtado
Sun, 3 Feb 2019, 7:19PM
"Great instructor and class, would definitely book again"
Bakri El Halabi
Tue, 12 Mar 2019, 4:04PM
Show More