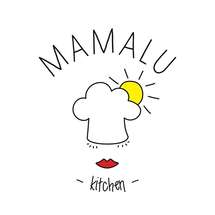 Mamalu Kitchen
Raised between Lebanon and the UK, Lama has always had a passion for cooking since the age of 4. Mamalu Kitchen was inspired by Lama's 3 boys and the desire to help fellow mothers and families simplify their day-to-day lives without having to worry about feeding their family fuss-free, healthy food.
The first concept launched under the Mamalu Kitchen brand in 2016 was healthy cooking classes for nannies and housekeepers, with recipes offered in their native language from traditional Arabic cuisine to how to cook for the ultimate dinner party. That venture was shortly followed by cooking classes for mothers/children, schools, couples, corporations, and husbands.
Mamalu Kitchen is creating a cooking movement under the slogan #feedingfamilies. By engaging every single member of the household/family and various members of the community to be involved and empowered by cooking, Mamalu Kitchen is enabling a lifestyle change in the region. This "cooking movement" is leading families to live healthier and happier lives.
Reviews on Mamalu Kitchen
LAURA VON DRABICH VON DRABICH
Sun, 21 Aug 2022, 10:26AM
Afeefa Ayesh
Mon, 20 Jun 2022, 5:11PM
"Cute class. Great experience. Would recommend getting a 2nd or 3rd blender to speed up the process at the end. "
Katie Hughes
Sun, 22 Aug 2021, 1:30PM
"Great instructors, very professional. Fantastic facilities."
Show More