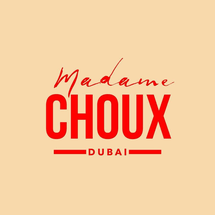 Madame Choux
Madame Choux offers a variety of French cream puffs baked with love.
The inspiration behind Madame Choux came from a single dessert in Entrecôte Café de Paris: the profiterole, but there is more to it than just ice-cream and chocolate sauce. The pastry is actually a cream puff that dates back to the 1500s when moms used to make it at home for their families and filled the puffs with a vanilla filling. The French pastry with cream filling comes in different flavors. It can be fruity, nutty, vanilla, chocolate, or even common cake flavors such as cheesecake and tiramisu.
Reviews on Madame Choux
Ruby van Boxtel
Wed, 7 Apr 2021, 10:26AM
"Great instructor! Serious and funny. Very friendly staff and really yummy tarts!!"
Liliane Assaf
Sat, 24 Jul 2021, 1:53PM
"Staff was nice & friendly; I feel we did learn the technique and it's quite cool to be doing this in an actual kitchen + at the end of it, the Choux puffs tasted great & we got to take some back home with us. Yet I felt they weren't very prepared to run a class (it felt quite ad hoc & last minute), there were times where there wasn't much communication and we just stood there. This felt like something the owner decided to run but did not equip their staff accordingly. For what we got, the cost was quite high. "
Saba Alkhatib
Sat, 1 May 2021, 10:10AM
Show More