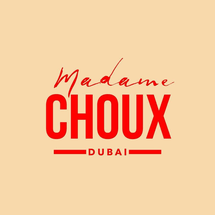 Madame Choux
Madame Choux offers a variety of French cream puffs baked with love.
The inspiration behind Madame Choux came from a single dessert in Entrecôte Café de Paris: the profiterole, but there is more to it than just ice-cream and chocolate sauce. The pastry is actually a cream puff that dates back to the 1500s when moms used to make it at home for their families and filled the puffs with a vanilla filling. The French pastry with cream filling comes in different flavors. It can be fruity, nutty, vanilla, chocolate, or even common cake flavors such as cheesecake and tiramisu.
Reviews on Madame Choux
Sharon Noronha
Wed, 2 Oct 2019, 12:25PM
"Must commend Chef James for his patience with the explaining method clearly. It was a very hands on class. Chef Jane was supportive and encouraging. Thanks Dana for this initiative "
jennylyn ramos
Fri, 15 Nov 2019, 6:25PM
"Great! I learned a lot , the chef is patient in teaching techniques to making macarons. "
Haifa Al Zaabi
Wed, 26 Feb 2020, 12:51PM
"friendly staff , needs more organizing for a trainee "
Show More