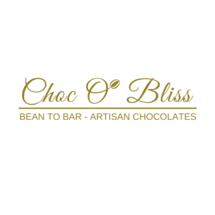 Chocobliss
Robina comes from the diversified land of India and moved to India in 2016. After spending 8 years in corporates, she found her passion for chocolate while traveling to Ivory Coast and decided to become a full-time chocolate maker.
Working directly with the farmers in Africa, she learned the whole concept of making chocolate directly from the cocoa beans in a natural way. Since then, she has never looked back on the mass-produced chocolate and has worked relentlessly on making chocolate tasty and innovative without using any artificial elements.
Reviews on Chocobliss
Hansen George
Sun, 30 May 2021, 1:05PM
"Chocolate making with Chocobliss was a delightful and enriching experience. The workshop was very systematic and even the most sophisticated topics were melted down to a simple form for easy understanding. The instructor was very patient in explaining terms and has a great deal of knowledge about the various facets of the chocolate industry. 10/10 would recommend for both amateurs and professionals."
Muhiba Mahmud
Sat, 12 Sep 2020, 8:44PM
"I was in this course and was pleasantly surprised, she is very patiently and clearly explains everything. I would like to attend this course again. I learned a lot about chocolate and the process of how to make chocolate."