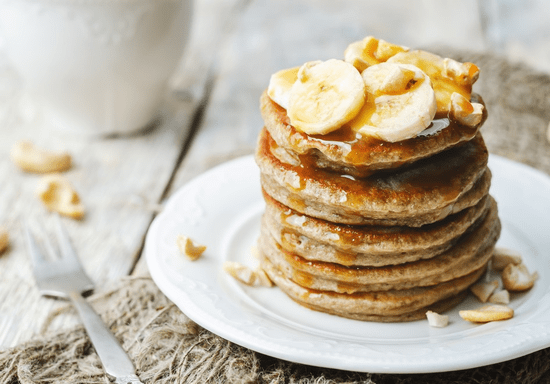 Description:
Whip up nutritious, flavorful food that is the perfect way to start your day. If you are looking to learn cooking recipes that will compliment your lifestyle and help to keep up your health then you've come to the right place.
In a single session with 3 hours, you will learn to cook easy breakfasts that are completely nutritious and tasty. With the help of an experienced chef, you will learn the techniques of creating four wonderfully delicious, and healthy, breakfast dishes.
The class is held in a private 1-on-1 setting where the instructor will be able to give you their complete attention while you cook the recipe.
You can choose any 4 to cook from the list below:
Items With egg
Vegetable muffins (savory)
Frittata (savory)
Baked french toast (sweet and savory)
Mixed berry muffins (sweet)
Shakshuka( savory)
Scramble eggs with sausage(served with toast)
Items Without eggs
Banana pancakes
Chia seeds jar with fruits
Chickpea flour pancakes
Oatmeal with vegetables
Hung curd sandwich
Buttermilk pancakes
Book the class over and over until you have learned all the recipes.
Materials:
* Students are advised to bring aprons. Otherwise will be provided by the instructor.
* Instructor will provide a print out of the recipes.
Validity Period:
All sessions are valid for 30 days upon booking
Age Requirements:
9 and older
Location:
At Instructor Home:
(Unit number will be shared upon booking)
Al Furjan Townhouses, Phase 2
Street 1
Al Furjan
Dubai
Reviews
Adithya Mathew
Tue, 11 Aug 2020, 12:58PM
"Samim is a very friendly gentle person and an excellent cook. Will definitely recommend her and will repeat classes with her. Very happy with this experience"
Fatema Pahladi
Tue, 10 Mar 2020, 1:07PM
"I attended a cooking class from Shamim, she was very knowledgeable about all types all cuisines and provided me with lots of kitchen tips. Food was also great and I could even brought them home for my husband. Will surely book again to try another cuisine."
KANNOTH AGESH KUMAR
Thu, 2 Jul 2020, 12:03PM
Show More