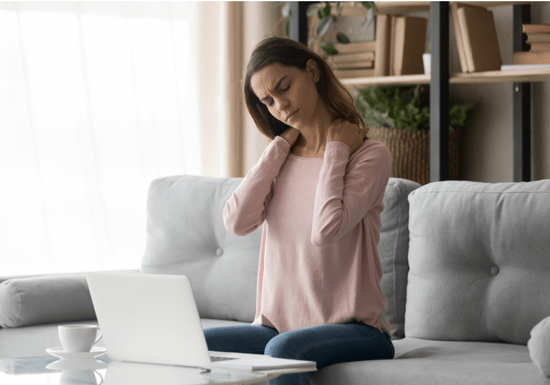 Description:
Do you find yourself slouching over your desk all day? Has your poor posture affected your back and neck? Posture and alignment exercises should do the trick!
With just 45 mins per session, you'll learn to move and exercise with better alignment and posture, and correct any muscle imbalances that could affect you in the long run. This class is not a substitute for physiotherapy. An experienced instructor will guide you on how to perfect various exercises in a private, online setting.
Whether it's low-back pain, sciatica, neck pain, non-arthritis joint pain, arthritic conditions or other musculoskeletal pain disorders, these corrective exercises can help relieve pain and improve your function. You'll also learn how to review your habitual incorrect movements causing pain or any muscle imbalances in the body and focus on how to form healthier habits for improved posture.
Materials:
Students must wear comfortable clothing and have a yoga mat
Students need to have tennis balls, resistance bands and soft balls during the sessions.
Validity Period:
All sessions are valid for 60 days upon booking
Age Requirements:
18 and older
Additional Info:
Upon booking this class, you will be contacted by the instructor who will send you a link to the online platform where the class will be conducted
Location:
On any video-calling app
Online Class
Dubai
Reviews
Noorah Mezaina
Sun, 3 Oct 2021, 9:50PM
"Samreen is a fantastic trainer! She took the time to help me understand the function of every muscle we worked on. A challenging but highly recommended form of exercise… Will definitely be back for more! "
T. K.
Wed, 10 Apr 2019, 10:03PM
"Very professional and friendly instructor, would recommend to everyone"