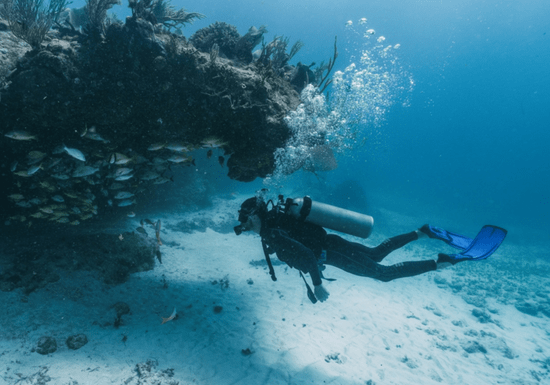 Description:
Using a combination of online learning, confined and open water dives, the PADI Scuba Diver Course is a perfect foundation for you to become a confident and safe diver. No prior experience with scuba diving is needed.
Your Reef Oasis instructor will teach you all you need to know in order to scuba dive in open water to a maximum of 12 meters deep with a professional diver who holds a Dive Master or higher qualification. In this short yet comprehensive 8-hour program, you will complete almost half of the Open Water Diver Course training, which will allow you to easily upgrade your certification.
By the end of this course you are certified to dive with a buddy, led by a Divemaster or higher, to a maximum of 12 metres where you can have fun, practice and gain more experience!
Materials:
Participants should wear swimwear and bring towels
Validity Period:
All sessions are valid for 30 days upon booking
Age Requirements:
10 - 44 years old
Additional Info:
Participants must have capable swimming skills and have no physical health conditions
To gain the certification, participants should complete the course and the remaining e-learning and confined water sessions, as well as 2 open water training dives
Transportation from any hotel in Dubai can be arranged for any additional charge of AED 160 per person, payable directly to the center
Course instruction is available in English, Arabic and Hebrew
Location:
Al Dana Island, Dibba, Al Fujairah
transportation available from
Dubai
CHECK AVAILABILITY