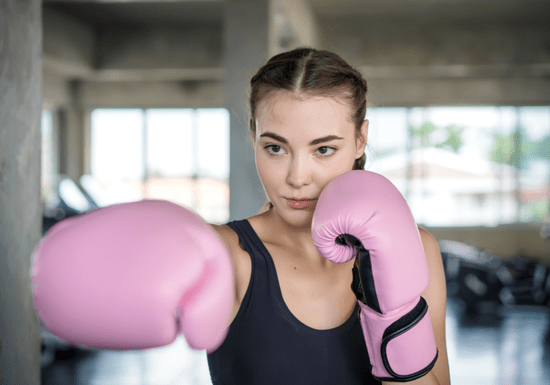 Description:
Roll with the punches and learn the intense, tough fighting style of boxing!
Expert coaches will teach you the technical aspects of boxing with core strengthening exercises. You will learn correct form in throwing jabs, hooks, and deadly uppercuts while working at an intense pace. Push yourself to the limit and find the champion within you!
Master basic boxing stance, basic footwork, and how to throw a punch while also gradually building up your stamina, strength, and endurance. This ladies-only class is great for beginners who is picking up the boxing gloves for the first time and wants to give the boxing training a shot. Once you try it, you will be hooked!
Materials:
* Students can purchase the kit (gloves, hand wraps, bag, head guard, shin guard, training pads) for 250 AED or just the gloves & hand wrap for 180 AED at the institute. If the participant already have these items, purchase is not necessary.
Validity Period:
All sessions are valid for 6 months upon booking
Age Requirements:
17 and older
Location:
Ringside Gym, Sheikh Zayed Road
Al Quoz
Dubai
CHECK AVAILABILITY