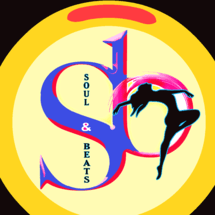 Soul & Beats
Team Soul and Beats –dance crew Dubai is a dance studio since 2018. It is founded by Gautham who is a Dubai based choreographer and dance instructor who has earned a great reputation for his humility and fun in the field of dance with all his hard work, dedication and passion.
He is a highly self- motivated and disciplined choreographer who is committed to training different levels of dancers.
Reviews on Soul & Beats
Shreejith Vasanthan
Tue, 6 Apr 2021, 8:04AM
"good instructor"
Amina Cadi haja
Tue, 29 Sep 2020, 2:52PM
"Was good "
Remouna Botrous
Tue, 5 Jan 2021, 3:16PM
"This was not a real Zumba class, instruction was not professional at all and the class was the worst one I ever had"
Show More