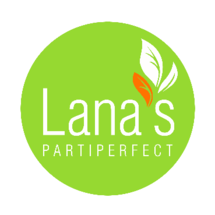 Lana's Partiperfect
Lana's PartiPerfect is a high-end catering kitchen that uses fresh and seasonal quality ingredients to create a refreshingly diverse menu to excite even the pickiest eater's taste buds.
In 2010, Lana's PartiPerfect was developed to teach the people, their kids, their friends, and hopefully lots of other in Abu Dhabi the importance of respect towards good food and healthy eating habits.
They offer organized cooking events for groups of all ages. Whether you're 5 or 50, celebrating a birthday party or getting together with a bunch of soccer moms for a cook-off, they give cooking events where you can learn and have fun all together.
Classes by Lana's Partiperfect
Reviews on Lana's Partiperfect