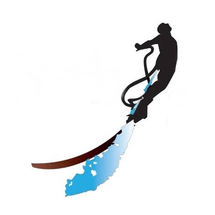 Hydro Water Sports
Hydro Water Sports strive to provide "The Ultimate water sports Experience in Dubai" for their customers with new and amazing waterjet technology. They aim to give an experience that provides excitement and enjoyment to others. When you fly with Hydro Water Sports you are guaranteed that the professional and friendly instructors will ensure that your experience is safe and unforgettable.
Reviews on Hydro Water Sports
Seimiekumoh Onitsha
Sun, 30th Dec 2018, 3:34PM
arfat ahmed
Mon, 8th Oct 2018, 5:07PM
Maryam Almadani
Mon, 3rd Sep 2018, 7:06PM
"It was great!"
Show More