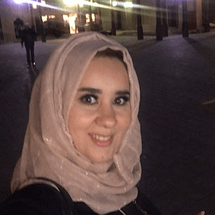 Amal Sabrawi
Amal Sabrawi is a Lebanese mother of two, who found her passion for the art of soap making when she was working at The Body Shop.
In 2017, she launched her own organic soap and skincare career, where she began her journey of making differently flavored and scented products.
She is passionate about what she does and aims to teach her students how to make their own organic soaps, candles, and bath bombs.
Reviews on Amal Sabrawi
Daniele El Khoury
Mon, 6 Jun 2022, 12:58PM
"The course with Amal has been very interesting. The course in many aspects is similar to a workshop which makes it engaging and hands-on. Amal is very knowledgeable and provides valuable information, including where to source the ingredients. I recommend the course."
Niharica Paul
Mon, 31 Jan 2022, 12:00PM
"The teacher is great with huge amount of patience, she cleared my doubts, taught me well."
Mohammad Amer
Mon, 1 Nov 2021, 1:55PM
"The workshop was structured and organized in way enable students to understand every step, the instructor was friendly, provide accurate information and practices, we enjoyed the workshop :) "
Show More