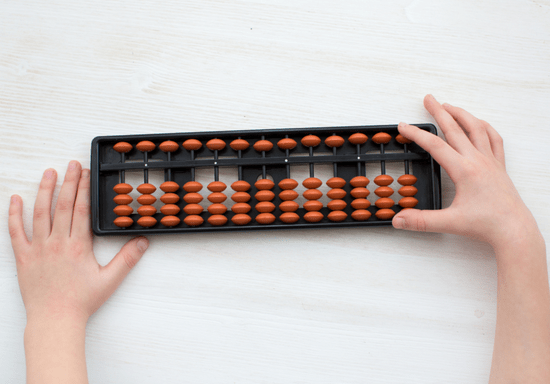 Description:
This is online abacus class is a unique brain development program that will nurture your kids' brains and help them develop some of the foundation skills for learning such as memory, visualization, concentration, listening skills, learning ability, self-confidence, speed, and accuracy.
Students will be given mathematical challenges and games, enabling them to practice mental arithmetic calculations through the feel of play on abacus. This also helps the kids to overcome the monotony of mathematics and keep them engaged.
The class has 10 levels. Once students finish level 1, they can rebook to proceed to the next level. Classes can be given 1-on-1 or in small groups of 4-5 persons depending on the student and instructor's availability.
Unique outcomes of the course:
Master mental arithmetic skills
Learn speed calculating technique
Improve memory and concentration power
Gain self-confidence
Logical and analytical thinking power
Improves imaginary and visualization power
Materials:
Students will receive a kit that includes Abacus kit + uniform, bag & registration to SIP Malaysia
Validity Period:
All sessions are valid for 45 days upon booking
Age Requirements:
4 - 16 years old
Additional Info:
The institute provides a KHDA-approved certificate for each level of abacus
After completing the 10 levels, students receive a certificate from SIP Malaysia
A one-time registration fee of AED 175 to be paid to the institute
Upon booking the class, the instructor will contact you to set the schedule and provide a link to the online portal, where the class will be conducted
Location:
Via Zoom
Online Class
Dubai
CHECK AVAILABILITY