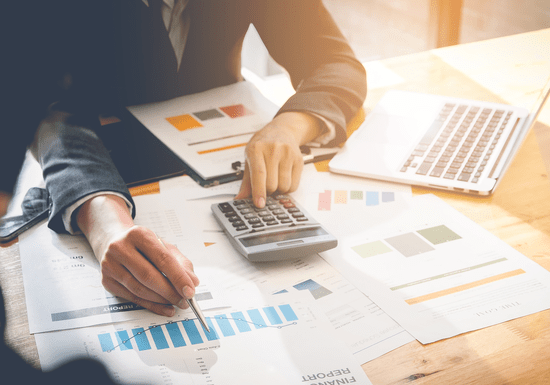 Description:
The modern business setting does not limit knowledge of financial concepts to only finance managers. In fact, in order to be able to read and interpret the financial data and make informed decisions, senior managers must have a working knowledge of the financial language and management.
This 12-hour workshop (2 sessions x 6 hours) will build your confidence in finance and accounting, helping you formulate effective strategies in finance management. You will learn to properly analyze financial statements and how it reflects on the organization's overall performance. By understanding key financial concepts, you will able to maximize the full potential of your business and achieve long-term success.
Who should attend: Division & Department Heads, IT Heads & Managers, HR Heads, Strategy and Planning Managers, Project Managers &Team Leaders, and experienced Managers/Directors with a limited financial background
Key Takeaways:
Confidently make decisions about finance, accounts, and budgets
Weigh up the advantages and disadvantages of different financing techniques
Analyze your investment options to fully maximize your return on investment
Maximize future growth potential with effective strategy formulation and 'best practice' business planning
Work through a practical exercise in constructing an income statement and a balance sheet to get a clear understanding of how these statements are composed
Overview of the information contained in the annual report
Define the accounting process to interpret how the elements of financial statements are constructed
Outline how the income statement and the balance sheet interconnect and their respective roles in an annual report
Learn how to interpret a cash flow statement to determine the reasons for a company's positive or negative cash flow
Understand the financial analysis of annual financial statements to assess the financial condition of an organization
Materials:
All materials will be provided
Cancellation Policy:
48 hours prior to course start with full refund
Age Requirements:
18 and older
Additional Info:
* Course completion certificate will be provided
Location:
Dusseldorf Business Point, Office #205
Al Barsha
Dubai
Reviews
Wadha Albuainain
Fri, 24 Jan 2020, 12:44PM
"It was wonderful course "
Glitzy Glitzy
Fri, 4 Oct 2019, 10:57PM
Marc Ledesma
Thu, 6 Dec 2018, 6:18PM