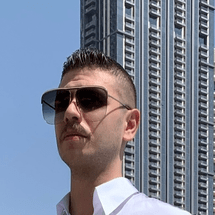 Styling by Bassem Muin
Bassem Muin is a professional stylist, who has worked for more than 8 years in the luxury styling industry in Dubai with different international brands.
He has styled over 3000 clients globally. Fashion and styling is his passion and he aims to use this, along with his experience, to help people find their own style.
Classes by Styling by Bassem Muin
Reviews on Styling by Bassem Muin