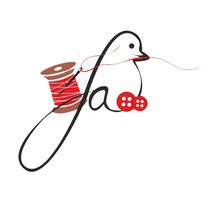 Saba Sew Along
Saba Asim is an accomplished seamstress and quilter and conducts project workshops for beginners to advanced learners. She is a member of the local Quilters Circle and gives classes on a regular basis.

Saba's classes are structured and personally created with the experience she has accumulated over the years. Her basic sewing course for beginners is very popular with her students as they get to learn basic sewing skills through fun DIY projects.
Set in a relaxed informal setting, you can learn your favorite craft over a cup of tea, some cookies, and pleasant company!
Classes by Saba Sew Along
Reviews on Saba Sew Along
Camilla Stalhand
Wed, 9th Jan, 1:25PM
"Instructor was lovely and very knowledgeable and patient. We made some great items and it definitely boosted my confidence and interest to do sewing on a regular basis. "
Emilyn Bartolome
Wed, 28th Nov, 4:57PM
"Ms. Saba was kind, skillful and Patient. The Class was learning and fun. Very convenient location. "
Sujatha Venkatesan
Tue, 13th Nov, 12:49PM
"The instructor Saba was so good and she took her time to explain each stitch in detail. She also cleared all our doubts and guided well. Sure will take up the next level of class by her. Thanks"
Show More