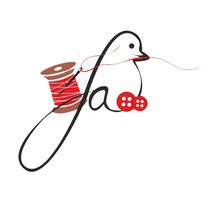 Saba Sew Along
Saba Asim is an accomplished seamstress and quilter and conducts project workshops for beginners to advanced learners. She is a member of the local Quilters Circle and gives classes on a regular basis.

Saba's classes are structured and personally created with the experience she has accumulated over the years. Her basic sewing course for beginners is very popular with her students as they get to learn basic sewing skills through fun DIY projects.
Set in a relaxed informal setting, you can learn your favorite craft over a cup of tea, some cookies, and pleasant company!
Classes by Saba Sew Along
Reviews on Saba Sew Along
Vandhana Ramesh
Thu, 7th Mar 2019, 1:22PM
"Great class ! "
Sanaa AFAZAZ
Thu, 24th Jan 2019, 12:00PM
"Great Instructor Mrs SABA, very patient and expert. Thanks for this wonderful session."
Maja Whyte
Sun, 10th Feb 2019, 3:37PM
"Great experience and great teacher.She was very patient and explaining in details.Very helpful and she is taking time with every student separately."
Show More