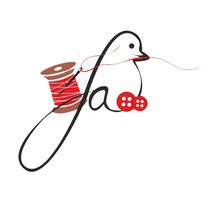 Saba Sew Along
Saba Asim is an accomplished seamstress and quilter and conducts project workshops for beginners to advanced learners. She is a member of the local Quilters Circle and gives classes on a regular basis.

Saba's classes are structured and personally created with the experience she has accumulated over the years. Her basic sewing course for beginners is very popular with her students as they get to learn basic sewing skills through fun DIY projects.
Set in a relaxed informal setting, you can learn your favorite craft over a cup of tea, some cookies, and pleasant company!
Classes by Saba Sew Along
Reviews on Saba Sew Along
Skye (Mrs) Baxter-Kohlen
Wed, 15 May 2019, 12:24PM
"Do this workshop - you won't regret it! I urge you to join Saba's fun and well-priced classes in Beginner Sewing. You will learn by making some simple projects in a friendly group under the patient guidance of a kind talented teacher. I was delighted to complete three sewing projects in three days and will attend more of Saba's classes in the future."
Salma Abdelrahman
Wed, 3 Apr 2019, 3:06PM
"Great instructor and great class to spark your interest in sewing."
Vandhana Ramesh
Thu, 7 Mar 2019, 1:22PM
"Great class ! "
Show More