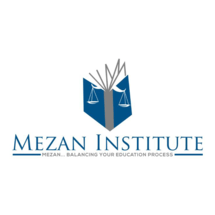 Mezan Institute
Mezan Institute is a committed language and learning center ensuring high-quality education outcomes and provides its students with quality teaching solutions through its courses. Founded by Eng. Mozn Shaker in the UAE in 2013, Mezan Institute provides up-to-date learning tools and catered language curriculum for students.
What makes us different? We offer our students with:
Special curricula carefully designed to each student's level
Experienced, native speakers for all language courses
Private at-home lessons
Classes by Mezan Institute
Reviews on Mezan Institute
annissa gultom
Sun, 17 Feb 2019, 12:06PM
"yes"