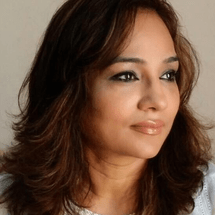 Mariabaj
Mariabaj is a mixed media and silk artist from Pakistan, living in Abu Dhabi for more than two decades. Her artistic process is extremely intuitive and free-flowing allowing the paintings to emerge naturally by building up many layers of colors and combining different techniques.
Her art career began with silk painting in 2002, as she came across this versatile medium she loved it and learned from master silk painter Mandy Southan, explored on her own and continuously worked for a decade to master the techniques of silk painting and other artistic techniques.
Reviews on Mariabaj
Bhavana Sudhakaran
Wed, 13 Jan 2021, 2:28PM
"Maria was very patient and explained the painting process in detail. I would definitely recommend her to teach beginners and advanced people as well."