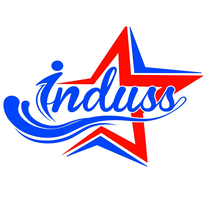 Induss Swimming Academy
Induss Swimming Academy is a diverse sports training center in Dubai that started its operation in March 2016. They have their primary focus in providing specialized training in swimming and their mission is to provide safe, fun-filled, cost-effective, quality-centered and value for money experience to the students that attend.
At Induss Swimming Academy, all Coaches are American Swimming Coaches Association (ASCA) Level 2 or more certified with over 5 years of experience in coaching swimmers. All coaches also hold a valid Lifeguard Certificate and are licensed by Dubai Corporation for Ambulance Services to handle First Aid and CPR in event of any eventualities in the pool. Safety is a priority and all the swimmers are assured of training under Internationally accepted safe practices.
Classes by Induss Swimming Academy
Reviews on Induss Swimming Academy