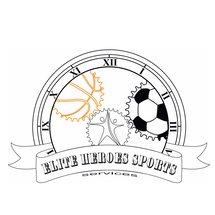 Elite Heroes Sports
Elite Heroes Sports is a fitness sports center for kids and teens. Situated in New World School in Al Twar, it offers training in various sports such as football, basketball, karate, swimming and many more. The facility hosts an indoor basketball court, football practice area, swimming pool and an open arena for other sports. All instructors are professionally qualified with years of experience coaching kids in sports activities.
Classes by Elite Heroes Sports
Reviews on Elite Heroes Sports
Lea Saouli
Thu, 20 Sep 2018, 1:50PM
Alia Saif
Wed, 15 Aug 2018, 12:38PM
"A very good energetic and enjoyable camp"