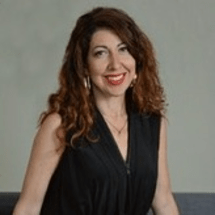 Eirini Hannah
Eirini is a freelance makeup artist from Athens, Greece. She has over 15 years of experience in the industry and her portfolio includes many bespoke brands and renowned clients.
She specializes in teaching makeup masterclasses with a fun, friendly, and flexible approach. Her sessions are personalized so that you benefit from advice and techniques the suit your own personality and lifestyle! Each lesson is packed with in-depth information and is very hands-on.
Reviews on Eirini Hannah
Lea Think
Thu, 22 Jul 2021, 9:57AM
"Lovely instructor who went through both skin care and makeup, and explained the 'whys' and 'hows' of each product and its application. The instructor was very encouraging and it felt like talking to a friend, and the class was enjoyable and really informative, so it was a great experience!"