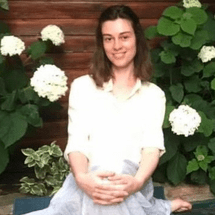 Divine Yoga with Maria
Maria is an accredited yoga instructor committed to and has experience in helping children and adults of determination and health concerns. It includes people with chronic illnesses, mental issues, traumas (physical or psychological), people with neurological disorders, and addiction.
Born with severe scoliosis and diagnosed with bipolar disorder at the age of 35, yoga helped her not only manage her symptoms but also heal from various traumas that affected her life. She wants to share her knowledge of yoga to help others, especially the vulnerable, better themselves and is compassionate of other people's physical and mental health issues.
Classes by Divine Yoga with Maria
Reviews on Divine Yoga with Maria