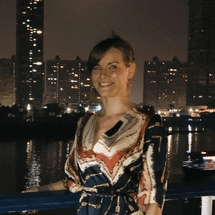 Danielle Marshall
Danielle Marshall is an American trained teacher with 7 years of teaching experience.
She is currently an elementary teacher at an American school in Dubai and holds a bachelor's of science in elementary education from the University of Utah. She has lived and taught in 4 different countries.
Danielle is specialized in the English language and is a native English speaker.
Classes by Danielle Marshall
Reviews on Danielle Marshall