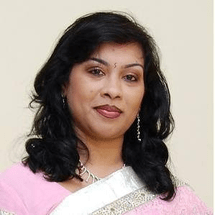 Consultancy with Neena
"Knowledge Empowers YOU"
With over a decade of experience in training large and diverse groups across multiple industry sectors, Neena believes in the power of sharing Knowledge. Academically and professionally trained, Neena's competencies range from life-skills enhancement including behavioral and managerial training to essential business skills, such as organizational development, change management and transactional analysis.
Having worked in full capacity with several MNCs in their Sales, HR and training divisions, Neena began her journey as a consultant trainer in 2012. During her corporate tenure, Neena displayed exceptional leadership skills, pioneering business initiatives leading and guiding them to success. She has also won multiple appreciations and awards from leading companies for her contributions to Cost Optimizations, Service Excellence, Kaizens, CRM & training.
Neena is a trained leader working in the field of Accelerated Human Change. She uses Accelerated Learning and experiential learning in all the trainings and speaking engagements for guaranteed, rapid and effective results required by today's top corporations and management. Today, she trains a wide range of management and communication programs owing to her wide exposure to various industries.
She is well known for her highly-charged, energetic and power-packed practical training sessions. From kids to professionals her quest for continuous Human & Talent Development helps transferring knowledge into ready-to-use skills. Neena is passionate in inspiring others and making a difference in the lives of others.
Classes by Consultancy with Neena
Reviews on Consultancy with Neena