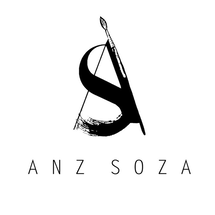 AnneArtwear Project
AnneArtwear Project is a name derived from "art-to-wear". Since establishment, AnneArtwear Project FZ-LLC aims at making masterpieces in vast variety from outfits, shoes to bags and more from the customers' viewpoint.
AnneArtwear Project is dedicated to creating hand-painted beautiful and unique masterpieces with exceptional style and quality.
Reviews on AnneArtwear Project
Raisa Salem
Sat, 14 Aug 2021, 3:34PM
"The session was soo great I really enjoyed it and learned the basic of jewelry making it was so Fun too"
Rania Al Dhaheri
Tue, 8 Jun 2021, 1:21PM
"Me and my daughter learned alot from Ms Anz She was very helpful and teach us all her secret techniques Highly recommended "