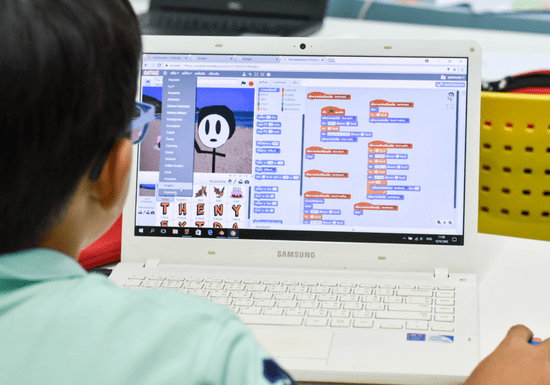 Description:
Python is the best programming language for kids who want to learn how to code. Not only is it beginner-friendly, but it can also bring your kids' ideas to fruition in a tangible way.
This private, 10-hour course (10 sessions x 1 hour) takes students from a basic introduction to the language syntax, variables, and simple data types to developing more complex algorithms using branching/decisions and iterations as a means of finding solutions. The course develops computational thinking and the ability to develop simple algorithms.
This course is one-of-a-kind and opens up the minds of young learners to the infinite possibilities ahead and providing them with the power to unlock their innovative ideas. Learn essential Python keywords, operators, statements, and expressions needed to fully understand exactly what you're coding any why – making programming easy to grasp and less frustrating.
Materials:
Students must bring their own laptop
Validity Period:
All sessions are valid for 90 days upon booking
Age Requirements:
12 - 18 years old
Additional Info:
A certificate of completion will be provided
Location:
Office #1713
The Prime Tower
Business Bay
Dubai
CHECK AVAILABILITY