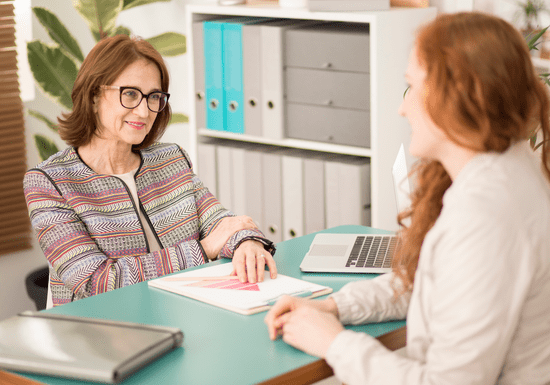 Description:
Get yourself on the right track with these life coaching sessions!
In these private sessions, your life coach Humaira will provide you with 1-on-1 coaching to make the search for direction in your life easier. She will teach you to set goals & develop a want to drive motivation to achieve your targets.
This coaching session offers 1 & 5 session packages (50-mins per session). Those that want to delve deep into a particular coaching niche are encouraged to choose the 5-sessions package. Participants can also receive a 1.5-hour discovery session beforehand so as to have a clear idea of what they need coaching in.
If you have a specific niche in mind for your coaching needs, Coach Humaira specializes in providing guidance on the below:
Self-Esteem & Confidence:
This Self Esteem & Confidence (SE&C) is designed to provide you with coping strategies based on your personality & lifestyle, with a greater aim of empowering you with the confidence & focus you need to establish & maintain your well being. SE&C solutions aim primarily to ensure that you are able to safeguard your own mental health, and thrive in an environment despite the magnitude of its challenges.
Goal Setting & Career Coaching:
Career & Executive Coaching (C&E) is tailored to help professionals focus & improve on a wide range of skills, such as organization, leadership, and interpersonal skills. C&E solutions utilize the 'PEACE' model as a backbone. In simple terms, 'PEACE' stands for:

E – Evolve
C – Change
A – Accomplish
E – Evaluate
P – Plan

Self Discovery & Personal Growth:
In this coaching niche, you will rediscover yourself & improve your overall well-being. The main objective behind self-discovery & growth is to empower yourself to reach your highest potential using a hybrid approach that is a blend of traditional & contemporary wisdom. You will learn to walk through the journey of your lives with a greater self-awareness & discover the many possibilities that could lead to a more resilient and successful life.
Conscious Parenting:
A strong & healthy child should be as important as a strong & healthy relationship with your child. Often busy lifestyles or clash in personalities can result in disturbances between the Parent & Child. Parent & Child (P&C) coaching is a program designed to teach you strategies that will empower you to tactfully resolve family matters, whether it is between parents and children or siblings. These include but are not limited to toddler tantrums, new baby acceptance, single parenting, bullying, discipline, homework/home education & sibling rivalry.
About the coach:
Humaira is a Dubai based certified NLP Professional Coach and NLP Practitioner accredited by the ICF (International Coaching Federation) and ANLP (Association of Neuro-Linguistic Programming) respectively. Humaira coaches people who are looking for direction in life in setting their goals and want to drive motivation to achieve their targets. She helps them rediscover themselves and improve their well-being.
Read more
Read less
Materials:
All materials will be provided
Validity Period:
All sessions are valid for 90 days upon booking
Age Requirements:
12 and older
Additional Info:
*A discovery session of 1.5 hours can be arranged for first-time customers who are not clear on their coaching needs for AED 190. Please contact our toll-free number 800-3337 to check for availability
Location:
15th Street
(Unit# will be provided upon booking)
Mirdif
Dubai
CHECK AVAILABILITY