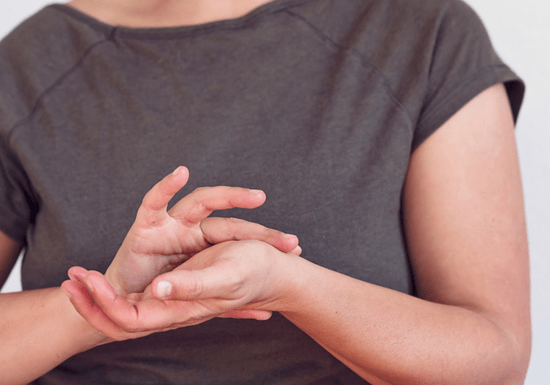 Description:
Jin Shin Jyutsu is an ancient Japanese practice that balances the body's energy by using the fingers and hands to eliminate stress, create emotional equilibrium, relieve pain and alleviate chronic and acute conditions. It helps remind us that every one of us possesses the simplest instruments needed to bring about harmonious balance – the breath and the hands.
You will study from the 3 self-help books written by Mary Burmeister. Students will work on themselves, learn and understand the meaning of the 'Safety Energy Locks', learn how to locate them on their body, their meaning, and much more.
Deeply relaxing and energizing, Jin Shin Jyutsu is magical for all ages from the new-born to the elderly, whether you are wishing to treat an existing health issue or simply maintain optimum health and equilibrium. Jin Shin Jyutsu can harmonize any health issue and self-help tools are usually offered at the conclusion of the class so that the benefits of this harmonizing art can be experienced on a daily basis.
This 2-day private workshop will enhance you with:
Increase your energy & clarity of thinking
Reduces aches and pains caused by body disharmonies
Boosts Immune System and complexion
Reduces pain from chronic illness – arthritis, chronic fatigue etc.
Reduce depression and migraine
Reduce stress
Creates emotional equilibrium
Class Objective:
Book 1: Is all about working on oneself (different body flows)
Book 2: Is all 'Safety Energy Locks' their location and meaning
Book 3: Is all about Fingers and Toes and the relationship between them
Skill Level:
Beginner & Intermediate
Materials:
* Students must wear track/yoga pants and comfy loose clothing
* An additional AED 400 must be paid to the instructor for 3 Self Help Books, Handouts, Human Body Chart
Validity Period:
All sessions are valid for 30 days upon booking
Age Requirements:
18 - 70 years old
Additional Info:
* This certificate of attendance can optionally be used (if required by the student) to advance to the 5 days Jin Shin Jyutsu Practitioner Course at https://www.jsjinc.net/
* A negative PCR test or a proof of vaccination certificate must be presented by the participant before the session
Location:
Villa P11, #No 6
Nisreen St
Emirates Hills
Dubai
Reviews
Katherine Tress
Fri, 23 Apr 2021, 3:20PM
"Excellent course. Fantastic tutor and really useful information. Thoroughly enjoyed the session"
ZEYNEP OZKASIKCI
Tue, 16 Feb 2021, 8:37AM
"I enjoyed it a lot, instructor was very kind and positive."