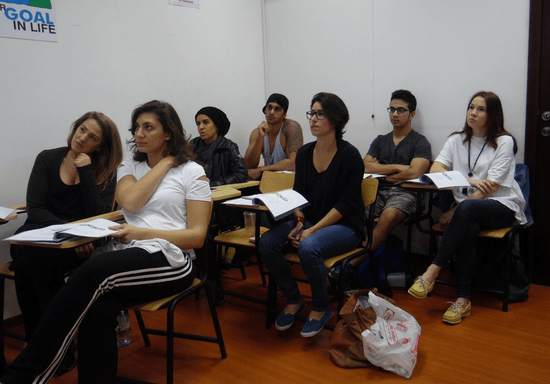 Description:
Learn how to be a defensive driver with this 5-hour theory education course. Suitable for young and adult drivers, as well as drivers who need a refresher training if their certificate has expired. Regardless of the vehicle, you drive, this course will teach you the defensive driving techniques to minimize the possibilities of accidents.
Through this course, drivers to learn the skills and techniques needed to anticipate danger and reduce risk. The safe driver training is a commitment to driving in ways that save lives, time and money in spite of the conditions around them or the actions of others. In other words, the person behind the wheel is responsible for reducing traffic violation and collisions by learning to drive more safely and defensively.
Designed to provide tips for handling what you can control - yourself and your vehicle, this course provides you with the guidance needed for everyday driving conditions you cannot control, such as weather, light, traffic, roads and other drivers. It will cultivate the habits which can make difference between life and death, health, and injury.
Learning outcome & assessment:
Qualified instructors will give useful tips on how to inspect and look after your vehicles to remain safe in a driving environment and assist and respond to any questions or concerns. By the end of the training course, you will know how to plan ahead while driving thereby avoiding danger and reducing accident probability. Participants are assessed throughout the course by instructor observation of the essential skills. This is a theory course and does not include any practical driving lessons.
Course Content:
Introduction to safe/defensive driving
What are the driving risks
How to Develop Safe Driving Habits
Benefits of Safe Driving
Conditions Drivers May Experience on the Road
Major Errors
Rules and Legislations
What physical condition affects driving
What mental condition affects driving
Safe Driving Methods
The Four R'S
Three step DDC collision prevention formula
Occupant protection system
Distracted driving
Taking control of aggressive driving
Condition beyond your control
Safe driving distance
Seven habits of defensive driving
Read more
Read less
Materials:
All materials will be provided
Validity Period:
All sessions are valid for 60 days upon booking
Age Requirements:
18 and older
Additional Info:
* This is a theory-only course for drivers who have a valid UAE driving license
* Upon completion, participants receive a Safe Driver Saftey training certificate, valid for 2 years from the Institute
* This class can be given at your preferred location in Dubai for an additional fee of AED 200. Corporate training for groups can be arranged upon request
* Class size may vary from 1-3 persons
Location:
Al-Diyafa Center, Office #102 & #111
Near Satwa Roundabout
Al Bada'a
Dubai
CHECK AVAILABILITY