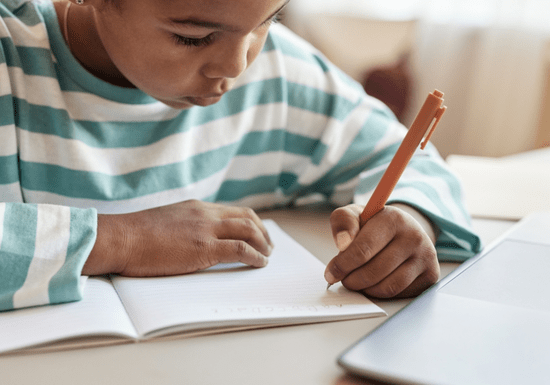 Description:
Does your kid love writing short narratives or imaginative stories that pop up in their mind?
Sign them up for this online class and help them learn how to put those ideas onto paper. This creative writing class focuses on equipping students with a strong command of reading, writing, and spoken language.
Experienced professionals will help your kids improve writing fluency, vocabulary, and sentence structuring. Choose between 5, 8 or 12 sessions of 1 hour each and turn your kid's hobby into a useful pastime.
Kids will learn:
Reading and Comprehension
Writing in Descriptive, Persuasive and Biographical forms
Grammar, Vocab, Spelling, Parts of Speech
Framing arguments, Informative/Explanatory texts, and Narratives
Materials:
All materials will be provided
Validity Period:
All sessions are valid for 90 days upon booking
Age Requirements:
4 - 17 years old
Additional Info:
Students will receive a certificate from the institute (Recognised by GEMS Education).
Students must pay a one-time additional enrollment fee of AED 210 to the institute.
It is recommended that students taking 8 sessions attend twice a week, and those taking 12 sessions attend thrice a week for the optimal learning experience.
Upon booking, you will be contacted by the instructor to provide the Zoom link through which the class will be conducted.
Location:
Via Zoom Link
Online Class
Dubai
CHECK AVAILABILITY