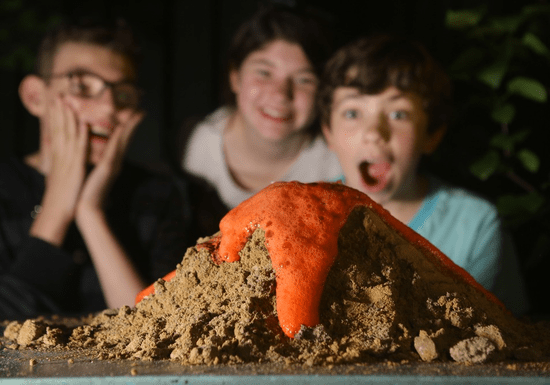 Description:
Here's a fun after-school activity for your kids that's both educational and entertaining.
In this class, your kids will experiment with a whole range of different chemistry tips & tricks that are enjoyable and interactive. Your kids can explore their inner-scientists and play around with non-hazardous and child-safe chemicals that bring the wow-factor to science.
Experiments for this class change every week, so upon booking this class the instructor will inform you what experiment you will be working on. The experiments will range from rain cloud in a jar to tornado twister to lava lamp to vinegar volcano.
Students will participate in the workshop for 30 mins, followed by playtime at the jungle gym for 1 Hour.
Materials:
All materials will be provided
Validity Period:
All sessions are valid for 30 days upon booking
Age Requirements:
3 - 12 years old
Additional Info:
* Upon booking this course you will be contacted by the instructor who will schedule the class time and inform you of what experiment you will be working on.
Location:
Ground Floor, Mirdif 35 Mall
60C Street
Mirdif
Dubai
Sorry, this class isn't available at the moment. Drop your email and be the first to know when it comes back!
CHECK AVAILABILITY