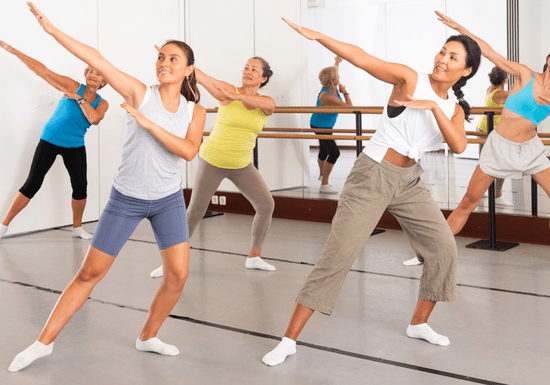 Description:
Work your muscles with a workout that suits you best in this private 1-on-1 training. Choose between any 1 of the training choices below and get started on toning your body and achieving your fitness goals! All forms of training can be done over 4 or 8 sessions. Each class has up to 1 hour of time.
HIIT
This HIIT training combines body weight, muscle conditioning, cardio, and plyometric training moves synced to original music that has been specifically designed to match every single move. Every squat, every lunge, and every burpee is driven by the music, helping you make it to that last rep, and maybe even five more. Perfect for anyone who wants a fitter, leaner body.
A total workout, combining all elements of fitness – cardio, muscle conditioning, balance, and flexibility, boosted energy and a serious dose of awesome each time you leave class.
Zumba Class:
The high-energy classes are set to upbeat music and feature choreographed dance numbers that you might see in a nightclub. You don't need to be a great dancer to feel welcome in a Zumba class. With the tag line, "Ditch the Workout, Join the Party," the classes emphasize moving to the music and having a good time, no rhythm required.
Body Weight Fitness:
As the name suggests it involves undertaking a series of strength training exercises using only your own body weight as resistance against gravity. So there's no need for weights or machines, just your own body...and gravity of course!
Bodyweight exercises are easy to adapt to any fitness level. Too hard? Do fewer reps. Too easy? Do more reps or adapt the exercise slightly to make it trickier. If it turns out a particular exercise isn't for you there are plenty more to choose from that will give you similar results. The exercises will also strengthen your core which improves your posture and performance and helps protect against back problems.
Materials:
The participant must come in appropriate attire and carry a bottle of water
Validity Period:
All sessions are valid for 90 days upon booking
Age Requirements:
4 - 17 years old
Location:
At Your Premise
Anywhere in
Dubai
Reviews
Jaya G
Mon, 15 Mar 2021, 3:49PM
Ritisha Kumar
Mon, 2 Jan 2023, 10:51AM
"Coach is good and delivers best training to students"
Fatima Ezzahra hammami
Sun, 14 Mar 2021, 12:02PM
Show More