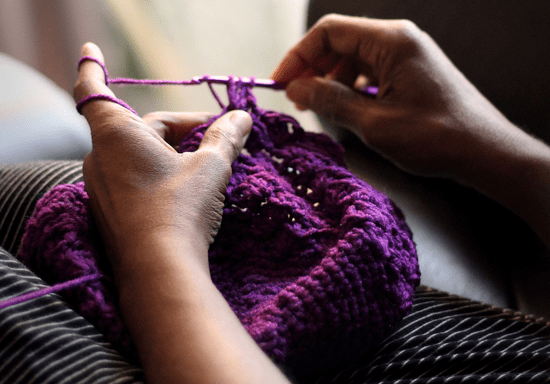 Description:
Have you been considering to learn crochet lately? If you are a total beginner and wish to pick up crochet to make stunning handmade projects, then join crochet instructor - Roya to learn the basic techniques and stitches of crochet. In this fun class, you will learn different techniques to hold the yarn and hook and go with what you would be comfortable with.
What you will learn:
Basic stitches: single crochet, half double crochet, double crochet, triple crochet
How to make rows/rounds
How to read a written pattern
Crochet projects to create and take home:
Materials:
* Crochet supplies should be purchased for a separate fee starting from AED 48 depending on your choice of materials
Cancellation Policy:
48 hours prior to course start with full refund
Age Requirements:
15 and older
Additional Info:
* During the month of Ramadan, public parking will not available near the outlet after Iftar. Private parking is available on request
* Please plan your trip accordingly and arrive at least 10 minutes prior to the start of your session
Location:
DAMAC Business Tower, #1005
Al Abraj Street
Business Bay
Dubai
There are no available schedules for this class currently. If you are interested in this class please let us know by providing your email address in the form below, we will contact you once a schedule becomes available.
Reviews
Kashmira Thakrar
Wed, 15 May 2019, 4:34PM
"Scarf"
Iona Stanley
Wed, 1 May 2019, 9:54AM
"An earnest and sincere instructor, and a good introduction to the basics of knitting. Makes you want to sign up for everything else on offer. "
Eva Gklava
Fri, 26 Apr 2019, 1:40PM
"Amazing class:)the instructor explain every single detail:)"
Show More