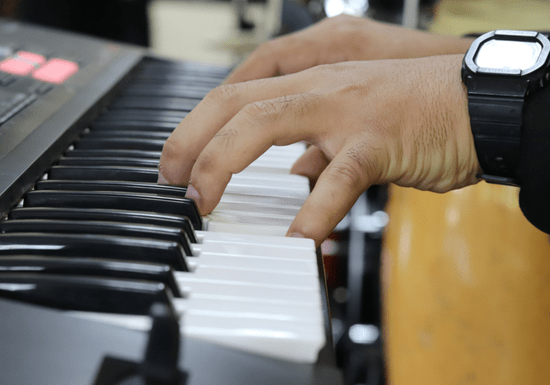 Description:
End your work day on a high note with private piano lessons!
In this private, 45-minute lesson, you'll learn how to play this iconic instrument. With the help of a qualified instructor, you'll take a leap into playing music that soothes the soul and brings joy to everyone. Beginners will learn the fundamentals of the piano and practice simple songs. Intermediate to advanced players will continue to practice their existing skills while learning new advanced skills.
Choose between 1, 3 and 6 sessions. These lessons can be customized and rebooked until you meet your desired goals.
What you will learn:
Familiarizing yourself with the instrument
Finger placement on keys
How to play with both hands
How to play simple songs
Staying in rhythm
Sight-reading of musical syllables and notes
How to improvise
Materials:
Students must have their own piano at their premise
Validity Period:
All sessions are valid for 60 days upon booking
Age Requirements:
18 and older
Location:
At Your Premise
Anywhere in
Dubai
CHECK AVAILABILITY