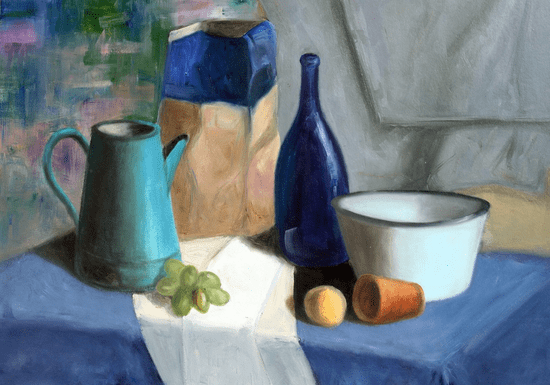 Description:
If you're exploring to paint realistic subjects, still life is the best place to start. Still life painting develops your observational skills to look at any object just as how an artist sees it.
This painting class will help you gain improved perceptive awareness of the outline, shape, proportion, tone, color, texture, form, and composition of your subject. Learn key painting techniques straight from an award-winning artist with a Master's Degree in Fine Arts from Instituto Superio de Design in Italy.
The class size varies between 2-5 persons with students of different skill levels, and the instructor will dedicate individual time for each student to teach them as per their learning requirements. If in case no batch is running at the moment, students will be offered 1-on-1 lessons.
Materials:
* Students should bring their own materials or can be optionally purchased at the center for AED 50
* Materials required: Drawing pad or canvas, Staedtler Pencils & Erasers
Validity Period:
All sessions are valid for 60 days upon booking
Age Requirements:
9 and older
Location:
Prime Business Centre, #702A
Jumeirah Village Circle - JVC
Dubai
Sorry, this class isn't available at the moment. Drop your email and be the first to know when it comes back!
Reviews
Linda Nemeh
Wed, 9 Oct 2019, 12:11PM
"Great instructor "
Viren Desai
Mon, 10 Feb 2020, 12:00PM
"My boy loves the class and his teacher. "
Zaynalabideen Tanveer
Sat, 13 Apr 2019, 7:18PM
Show More