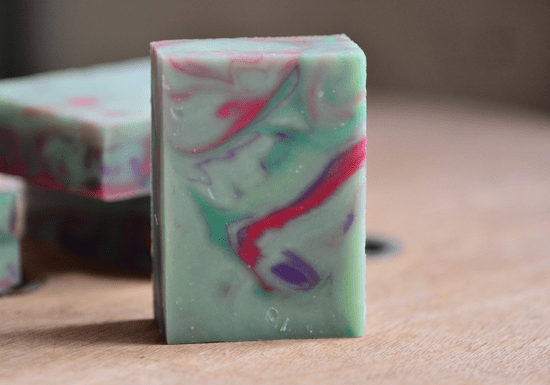 Description:
A good soap is essential for healthy skin, so pamper your skin with some natural, handmade soaps!
Making your own soap is easy, hassle-free, and affordable. The best part? You can customize it completely to suit your preferences and skincare needs. This private, online class is designed to teach you how to make soap by hand from the comfort of your own home.
Cold process soap is made by combining oils and sodium hydroxide lye. This process is ideal if you want to customize your soaps down to the last ingredient.
In this 2-hour class (1 session x 2 hours), you will learn the art and craft of soap making from scratch and gain an understanding of the entire process from start to finish, including how to mix essential oils and other ingredients to churn out a natural product that's sure to rival store-bought soaps. Safety topics and tips for home crafting and proper lye handling will be covered.
Materials:
* The instructor will courier the materials to you prior to the start of the class. The cost of the materials is included in the class price
Validity Period:
All sessions are valid for 30 days upon booking
Age Requirements:
15 and older
Additional Info:
* Upon booking the class, the instructor will contact you to set the schedule as per your availability and provide you with a link to the online portal, where the class will be conducted
Location:
Online Class
Dubai
Reviews
Malini Haridasan
Fri, 9 Oct 2020, 2:36PM
"Great instructor, online class was fun but miss the real time interaction. Malini is very friendly and easy to talk to which makes it more likely that you will enjoy the class too!"
Wase Choueri
Sat, 12 Sep 2020, 8:07AM
Atia Rabbani
Thu, 22 Oct 2020, 12:59PM
"Nice for extremely new beginner. "
Show More