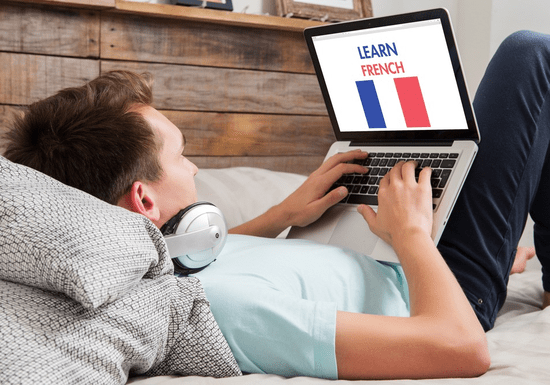 Description:
Looking for a French tutor? Is it for your trip to France, to take exams for migration, or for your kid to help with their school syllabus?
Whatever the learning needs, this private, online class is a good option if you require a customized learning and timing flexibility. The classes take place at the location of your choice so that you benefit from the ideal learning environment.
Your instructor Moustapha is a certified French teacher and e-learning tutor trained by French Government. He currently teaches in an international school in Dubai and has years of experience as a professional teacher. Choose from 8 or 15 sessions (2 hours each) to suit your learning needs from the below list:
8 sessions - French for professionals (e-learning sessions and conversation classes also available), French for children and teenagers (Ages: 8+), French-speaking skills
15 sessions - 1 level of French language based on any CEFR levels, French international examinations preparatory classes (DELF/DALF/TEF for adults general French, DELF prim for children, TCF for professionals and TCF Canada for those who are preparing to migrate to Canada)
Following your learning goals, your instructor will customize the objectives, include dialogue-based activities and interactive teaching methodology to the course.
Materials:
* Students can either purchase the study material in hard copy or only use the soft copy for free. If opting for the latter, the instructor will provide you with access on Hachette
Validity Period:
All sessions are valid for 4 months upon booking
Age Requirements:
8 and older
Additional Info:
* 1-hour sessions can be arranged upon request only for kids
* Students should take 2 classes per week
Location:
Online Class
Dubai
Reviews
David Castro Yanez
Fri, 1 Jun 2018, 11:48PM
"Great instructor for fast practical french learning, mainly speaking and writting. Reccomended."