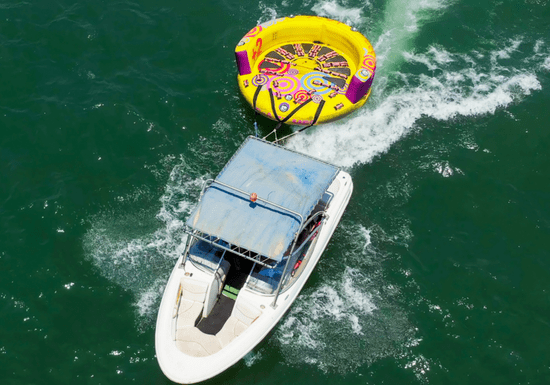 Description:
Skip the amusement park line and have a great time with a water donut ride!
Jump on a boat and enjoy a private 15-minute watersport adventure from an inflatable donut ride. Experience thrills and laughter from this unforgettable ride, and enjoy this great experience with friends and family!
Introduce your kids to a fun experience!
Materials:
All materials will be provided
Validity Period:
All sessions are valid for 30 days upon booking
Age Requirements:
7 - 17 years old
Additional Info:
Price is for 2 participants
Location:
Class can be taken at any of the following locations:
-Hotel Fairmount The Palm
-Raffles The Palm Dubai
-Kempenski Hotel & Residences
-Th8 Palm Dubai
The Palm Jumeirah
Dubai
CHECK AVAILABILITY