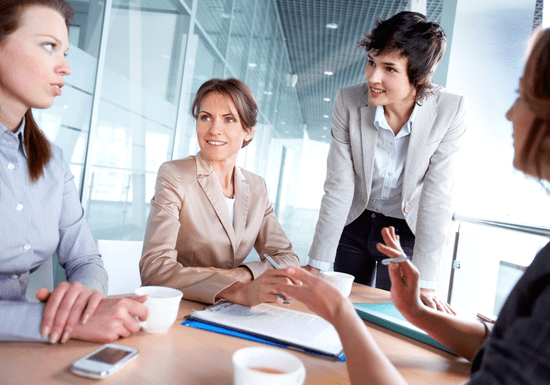 Description:
Whether it's at work with continued lack of representation at senior levels, to ask for a pay rise and promotions or in the society, being a stay-at-home mother or a wife free from the judgment of others, challenges of joining the workforce, worrying about balancing career progression with childcare, there are still many obstacles that women face in everyday life.
This 2-hour private workshop equips women with the tools to overcome these challenges and achieve their personal and professional goals. Participants will learn how to be assertive, how to develop their self-confidence and how to project confidence to inspire and motivate others. They will hone the communication skills necessary to anticipate and rise to challenges in an arena that often puts them at a disadvantage.
Course Outline:
Confidence:

What is confidence and why is it important? What we can learn from behavioral science
Practical tips for building and maintaining confidence
Projecting confidence to inspire others

Communication:

Verbal communication: speaking up and being heard
Dealing with aggressive dialogue
Remaining polite without being passive
Non-verbal communication: body language and silent signals
Body language speaks volumes - Know what your body says about you

Personal brand:

Learning how others perceive you
Defining your brand through self-knowledge
Identifying a role model, and becoming one to others
Adhering to your own values and attitudes while recognizing those of the workplace

Networking:

Identifying and generating networking opportunities
Introduction to some of the best local UAE networking opportunities
The secrets to successful face-to-face networking
Making an entrance and stand out of the crowd
How to be elegantly persuasive
Dress for respect
How to be the most memorable person in every situation

Negotiation Skills:

How to negotiate your way to success (as an employee, employer, a mother, a wife, etc)
How to communicate effectively in all situations
How to ask for a pay rise or a promotion

Lifelong Interpersonal Skills:

How to be a refined lady
Act/walk/stand/sit and speak with power and authority of a first lady
Dress for success and respect
How to pose for graceful photographs
Perfect poise – flawless posture and deportment instruction
Materials:
All materials will be provided
Validity Period:
All sessions are valid for 30 days upon booking
Age Requirements:
18 and older
Location:
At Your Premise
Dubai
Reviews
Dicle Ture Cetinkaya
Thu, 3 Sep 2020, 12:04PM
"*Content of the training and the instructor was very good. **There were some technical issues with zoom during the training. The trainer didn't have pro account so our zoom call is ended in every 40 minutes. We needed to reconnect 3 or 4 times in total. These interruptions was disturbing. Instructor should set expectations accordingly before the training. We would share another connection link, if we knew the situation. "