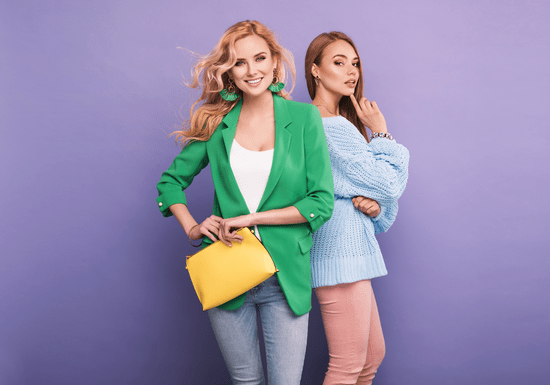 Description:
Today's world of fashion is extremely diverse. Norms, trends, and expectations vary widely; by age, region, industry, culture, sometimes even within close-knit communities such as neighborhood and office buildings.
One must always dress for the situation at hand as this shows respect to those around you and the environment you are within. This doesn't mean however that one must sacrifice their personal style, rather find a way of accommodating both.
In this fun, 1 session x 5 hours class, you will learn the importance of trend and style that reflects the manners of a well-behaved individual.
What is the occasion? What are the expectations of the event and what do you need to feel good about yourself? If you wish your appearance to match your elegant manners you need to know how to dress like one. This class undertakes what's in the season - what's the trend to style you but what one needs to know is, how to dress appropriately as well as behaving so!
Course objective:
Ladies, dress to impress
Gentlemen dress code, for all occasions
The general of what to wear? when?
Personal hygiene and image (Makeup, hair, nail, grooming)
Different occasions and dress codes
Different places and how to look the part
Materials:
All materials will be provided
Validity Period:
All sessions are valid for 30 days upon booking
Age Requirements:
12 and older
Additional Info:
* Classes can be given at customer premise against an additional fee of AED 300-500 depending on the distance from Jumeirah (to be paid directly to the instructor)
* All-day buffet will be provided by Michelin star chefs
* You will receive a certificate of completion at the end of this class
Location:
* Classes can be given at either:
a) The Institute - Capital Club Dubai, Building 3, Gate Village 3
b) Jumeriah Mina A'Salam, Madinat Jumeirah، Jumeira Road، Umm Suqeim 3
c) Customer's Premises
Dubai
CHECK AVAILABILITY