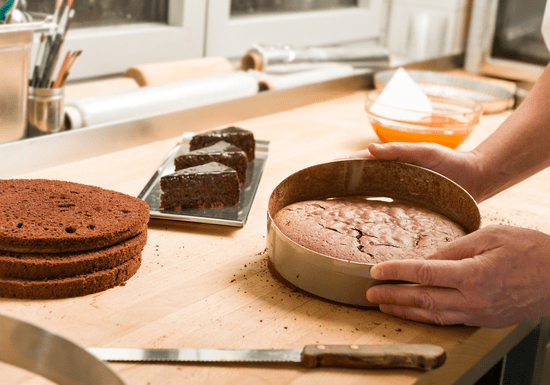 Description:
Who doesn't love those delicious fluffy cakes? Get your hands in the flour and whisk away to create delish and pretty cakes that you can confidently serve at any party...or munch away by yourself on the couch.
This class will teach you in a hands-on environment to create that tasty dessert. You will create the goodies from scratch and learn to bake them with the help of a talented and professional chef at your side. The class takes place in a single session with 3 hours. Since it's a private 1-on-1 class, you can go at your own pace!
You can choose any one option from below.
Cakes:
Carrot Cake
Red Velvet Cake
Victoria Classic Sponge Cake
Cheesecake
Skill Level:
Beginner & Intermediate
Materials:
All materials will be provided
Validity Period:
All sessions are valid for 30 days upon booking
Age Requirements:
7 and older
Location:
At Your Premise
* Classes are taken at customer's premise in these areas: Abu Dhabi City, Al Reem Island, Yas Island, Saadiyat, Khalifa City, Mohamed Bin Zayed, Al Maqta, Baniyas
Abu Dhabi
Reviews
Haifa Al Zaabi
Fri, 7 Feb 2020, 1:34PM
"it was so good. she taught me the cheese cake step by step very organized. I will sure have other classes with her "
Maryam AlSuwaidi
Wed, 4 Dec 2019, 10:21PM
"It was my first, and definitely not last, class with the amazing chef Nathalia Gomez. I had a very delightful and professional experience with her. she taught me some amazing baking techniques that I wasn't familiar with. also, she is very organized and neat. I look forward to learning more from her!"
Sha heen
Sun, 27 Oct 2019, 7:53PM
"A quite enjoyed the class. It was exactly what I was looking for i.e., to learn. how to temper a chocolate and know more about their properties. Truffles we made turned out very delicious. Loved the way I was taught by the instructor. I highly recommend this class to anyone who wants to learn about chocolate at the comfort of their home."
Show More