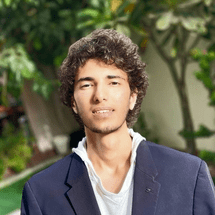 Laith the Pianist
Laith studied at Fareed Al Atrash Music Institute for 8 years and graduated with an excellent degree. From all this, he built a solid foundation of his knowledge of music in areas such as sight-reading, classical music and the history of the greatest musicians.
He is an accomplished pianist who can play many types of music such as modern, contemporary, pop music and more. He can also sing and play the guitar. He is currently writing his own music.
He wants to pass on the knowledge of piano to aspiring musicians to spread the love and joy music inspires in us.
Classes by Laith the Pianist
Reviews on Laith the Pianist