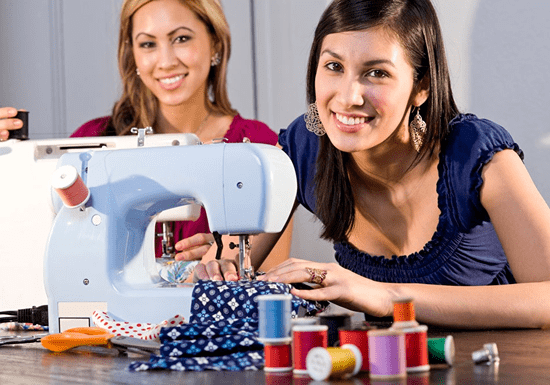 Description:
This 12-hour (6 sessions x 2 hours) group sewing workshop offers the complete sewing guide for beginners who wish to learn how to use a sewing machine. Whether your favorite outfit has a small hole or if you want to give your old jacket a new look, this class will teach you how to mend, add decorations and alter store-bought clothes using a sewing machine. With personalized instruction, you will learn in a small group (group size varies from 1-5 people) along with like-minded beginners.
As the old saying goes, learning to stitch in time will definitely save nine!
What you will learn:
Learn sewing machine threading, needle changing, and basic maintenance
Learn how to use a sewing machine for various functionality stitches.
Learn to alter ready-made garments with various types of seamline and hemline based on fabric texture and garments styling
Learn to decorate DIY on ready-made garments with gathers, ruffles, elastics, darts, pleats, and buttonhole
Learn to attach zippers, waistband and create pockets
Materials:
* Sewing machine will be provided, but you can also bring your own machine if you'd like to learn to use it
* All materials except fabric are provided. The Instructor will guide you on buying your own fabrics and suggest stores to find them
Validity Period:
All sessions are valid for 60 days upon booking
Age Requirements:
16 and older
Additional Info:
* The class is available in English & Russian
Location:
This class is given at the instructors home at:
Centro Courtyard 3
(villa # will be shared upon booking)
The Villa
Dubai
Reviews
Fatima Abdullah
Sat, 27 Mar 2021, 9:33PM
Sam Froehlich
Tue, 9 Mar 2021, 3:45PM
"Great great class"
Mariia Bilichenko
Mon, 18 Jan 2021, 3:45PM
"Very good and to the point. Less talking more practice - exactly what i need."
Show More