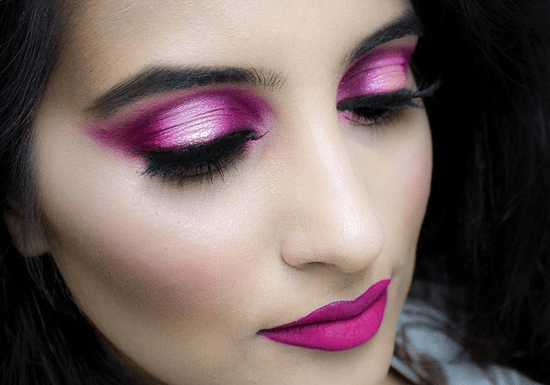 Description:
Doll up your eyes for that ultra glitz with eye make up. Learn the best techniques that will compliment your eyes with whichever outfit, colors, and style you choose to dress up in.
This 1-on-1, 2-hour online class includes full makeup look, base, conceal, flawless finish, contouring, eye shadow, and highlight. You can choose any 1 style to learn from the following below:
Halo Eye Shadow:


A trend that has been on the rise. Halo eye make up uses shadows and highlights of both dark and light colors strategically to make your eyes look rounder and bigger.

Cut Crease Eye-Make Up:

This technique defines the crease of the eyes by "cutting" across it with contrasting eyeshadow colors. When done right, it can change your make-up game
Course Outline:
Tips and Tricks to keep the makeup intact and long-lasting.
Correction Techniques.
Personalized guidance on products best for your skin.
Materials:
* Students must get their own makeup and brushes
Validity Period:
All sessions are valid for 30 days upon booking
Age Requirements:
15 and older
Location:
At instructor premises (Unit # will be shared upon booking)
Near SNTTA building
Al Mareija Street
Al Gharb
Sharjah
CHECK AVAILABILITY