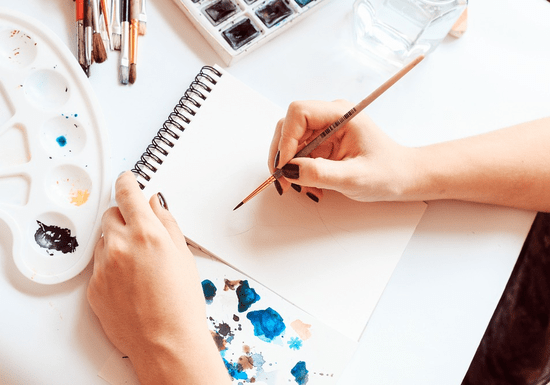 Description:
Watercolors are known for bringing out the magic in a picture. Its translucent effect makes colors bright and realistic. Painting with watercolor takes a skill and particular techniques to get it right. If you want to learn the secrets of painting breath-taking pictures with watercolors then you must join this class!
This class is suitable for beginners who are just starting out on watercolor and art. An experienced and professional artist will teach you all the basic tips and tricks of watercolor painting such as using the brushes, the right canvas and applying important techniques. You can opt for either 4 sessions to learn to use watercolor or go for 8 sessions where you will learn to use the paints to create still life paintings.
The classes will be private 1-on-1 sessions where you can learn in the comfort of your own home.
Course Outline:
elements and principals of art
light & Shaded study
3 D forms study
watercolor basic techniques
How to start a Portrait watercolor painting
How to start a Figure watercolor painting
life figure watercolor painting
Target Audience:
Art enthusiasts
Art & Design Students
School Art Teachers
Students and individuals who want to prepare a portfolio of creative artwork
Anyone interested in developing their drawing skills
Materials:
* Students must also have a drawing board at home. All other materials will be provided.
Validity Period:
All sessions are valid for 75 days upon booking
Age Requirements:
12 and older
Additional Info:
* This class is also available in Ajman. An extra fee of AED 100 per session is to be paid directly to the instructor
Location:
At Your Premise
Sharjah
CHECK AVAILABILITY