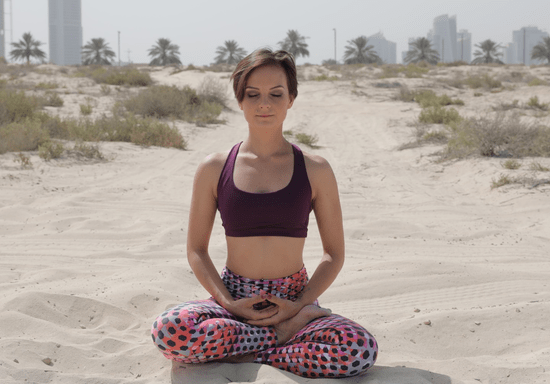 Description:
It's not a secret that breathing properly is vital, but how often do you concentrate on breathing deeply throughout the day? For you, when was the last time that deep breathing became the only way to breathe? Stress, fast pace of living and air pollution all contribute to tense breath.
Pranayama is the art of multiple breathing techniques, which all help to release the stress and lengthen the breath. During these private sessions (1 hour each), your instructor will teach you several techniques, which lead to a deeper breath and harmonization within your body and mind.
Your instructor, Valeriia is a yoga practitioner for over 10 years and loves sharing her knowledge with everyone. She believes that yoga is not just a routine of morning exercises but a lifestyle and a philosophy for her. The sessions can be conveniently arranged at your home or any preferred location in Dubai.
Materials:
All materials will be provided
Validity Period:
All sessions are valid for 90 days upon booking
Age Requirements:
18 and older
Location:
At Your Premise
Dubai
Reviews
Mariam Abou laban
Sun, 25th Nov 2018, 1:04PM
Jeannie Joseph
Sun, 10th Jun 2018, 1:13PM
"Great teacher"
Zeina Abou
Sun, 4th Nov 2018, 8:54PM
"Very good "