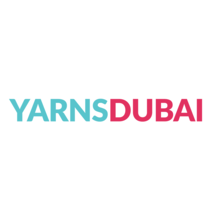 Yarns Dubai
Yarns Dubai was launched in 2015 specifically designed to make the process of purchasing crochet and cross stitch items more convenient, efficient and secure.
The company offers a variety of DIY classes on knitting and crochet, perfect for beginners and enthusiasts alike.
Reviews on Yarns Dubai
Patricia Serfontein
Mon, 4th Mar 2019, 2:02PM
"Great teacher, very patient, would go again."
Cindy Connold
Mon, 4th Mar 2019, 12:37PM
"Super instructor and loved my item. Definitely recomended"
Jessica Ward
Tue, 12th Feb 2019, 12:04PM
"Roya was so sweet and helpful. I would definitely do another class!"