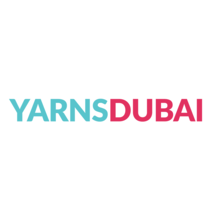 Yarns Dubai
Yarns Dubai was launched in 2015 specifically designed to make the process of purchasing crochet and cross stitch items more convenient, efficient and secure.
The company offers a variety of DIY classes on knitting and crochet, perfect for beginners and enthusiasts alike.
Reviews on Yarns Dubai
Kashmira Thakrar
Wed, 15 May 2019, 4:34PM
"Scarf"
Iona Stanley
Wed, 1 May 2019, 9:54AM
"An earnest and sincere instructor, and a good introduction to the basics of knitting. Makes you want to sign up for everything else on offer. "
Eva Gklava
Fri, 26 Apr 2019, 1:40PM
"Amazing class:)the instructor explain every single detail:)"
Show More