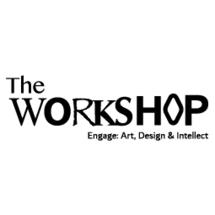 The Workshop
The Workshop Dubai is a multi-concept space that offers you experiences and an array of objects for all occasions. From designer to custom-made furniture, and objects d'art to smart gadgets for daily use.
The "Shop in Shop" spirit and the diversified changing spaces will unveil and showcase the variety and diversity of artistic experiences. Combining under one roof an art gallery "Fann À Porter", an antique gallery " Vindemia " , in-house interior design services in a separate floor showcasing the products of different manufacturers and brands of furniture, lighting, and home accessories, a café, workshops, events and a library – areas to relax or work in a friendly atmosphere. A meeting place for collectors and emotional objects enthusiasts.
This two-story villa, bathed in natural sunlight with its garden, is located in the heart of Jumeirah in Dubai.
Reviews on The Workshop
Uraiwan Siffling
Thu, 27th Dec, 10:09PM
""
Shamma Khalid
Thu, 27th Dec, 2:29PM
"Great instructor And really enjoyed the class."
Shivani Virani
Wed, 7th Nov, 7:38PM
"Yes superb great instructor and very helpful"
Show More