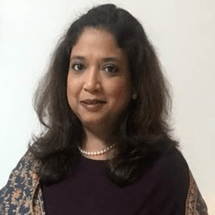 Nidhi Mital
Nidhi Mital is a baking addict and loves food photography, cooking, and baking. The kitchen is where her creative juices flow! She is a self-learned food enthusiast and a passionate teacher who will show you easy to make recipes using local ingredients that you can make for your loved ones at home.
Reviews on Nidhi Mital
Avani Saran
Thu, 23 May 2019, 4:38PM
"One of the most informative and helpful workshops I've attended. Will definitely attend the bread baking workshop next. Thanks !"
Minoj Ramanayake
Sun, 3 Mar 2019, 6:27PM
"Wonderful experience. Great Instructor. Will definitely recommend "
Joules Gorman
Thu, 30 May 2019, 10:56AM
Show More