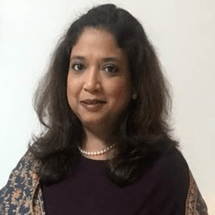 Nidhi Mital
Nidhi Mital is a baking addict and loves food photography, cooking, and baking. The kitchen is where her creative juices flow! She is a self-learned food enthusiast and a passionate teacher who will show you easy to make recipes using local ingredients that you can make for your loved ones at home.
Reviews on Nidhi Mital
Savio & Suzie Fernandes
Sat, 3 Aug 2019, 12:57PM
"The class was awesome and the breads my daughter and I made (focaccia, halepeno Parmesan swirls and Nutella twists) were yummy and fantastic! Will definitely recommend the class to friends and family. Thank you Nidhi. "
Reshma Mulani
Thu, 19 Mar 2020, 5:22PM
"The class was very useful. "
Jeanne Dias
Mon, 9 Sep 2019, 7:15AM
"Good tips but would have been better if we could each make our own bread to get a hands on experience. Overall a good class with good tips on breadmaking. "
Show More