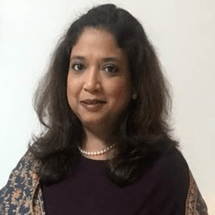 Nidhi Mital
Nidhi Mital is a baking addict and loves food photography, cooking, and baking. The kitchen is where her creative juices flow! She is a self-learned food enthusiast and a passionate teacher who will show you easy to make recipes using local ingredients that you can make for your loved ones at home.
Reviews on Nidhi Mital
Khawlah Kalban
Sun, 3 Mar 2019, 4:45PM
"I like that its private class for me and she has given me more information about how to make bread with a touch. It was good class for me as a first timer and 3 hours for a day didnt make me tired cause we did bread and chitchat about making bread thank you so much nidhi😍"
Minoj Ramanayake
Sun, 3 Mar 2019, 6:27PM
"Wonderful experience. Great Instructor. Will definitely recommend "