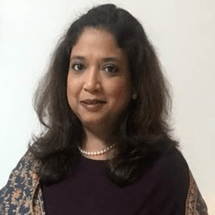 Nidhi Mital
Nidhi Mital is a baking addict and loves food photography, cooking, and baking. The kitchen is where her creative juices flow! She is a self-learned food enthusiast and a passionate teacher who will show you easy to make recipes using local ingredients that you can make for your loved ones at home.
Reviews on Nidhi Mital
Khalid Alkhlaifi
Thu, 26 Nov 2020, 9:02PM
"The instructor was very helpful and I can say that I learned a lot from the instructor in which my learning will soon be reflected on my business."
Reshma Mulani
Thu, 19 Mar 2020, 5:22PM
"The class was very useful. "
Jeanne Dias
Mon, 9 Sep 2019, 7:15AM
"Good tips but would have been better if we could each make our own bread to get a hands on experience. Overall a good class with good tips on breadmaking. "
Show More